Morgan M-JPEG codec Premiere Pro Presets
If you want to edit and preview sequences with Morgan M-JPEG codec in Adobe Premiere Pro, you can download and install Sequence Presets available here.
Sequence Presets
Newly installed M-JPEG HD and SD Sequence Presets are available in the "Morgan Multimedia" folder.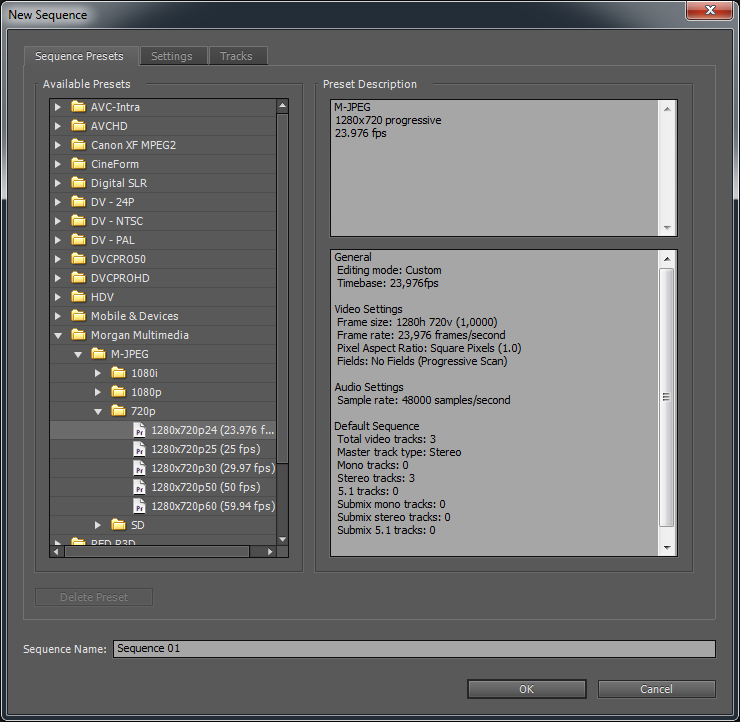 Editing Mode and Video Preview
Editing mode is set to "Custom" and a new Preview File Format called "Morgan AVI" is installed. The Codec is set to "Morgan [MJPG] M-JPEG codec".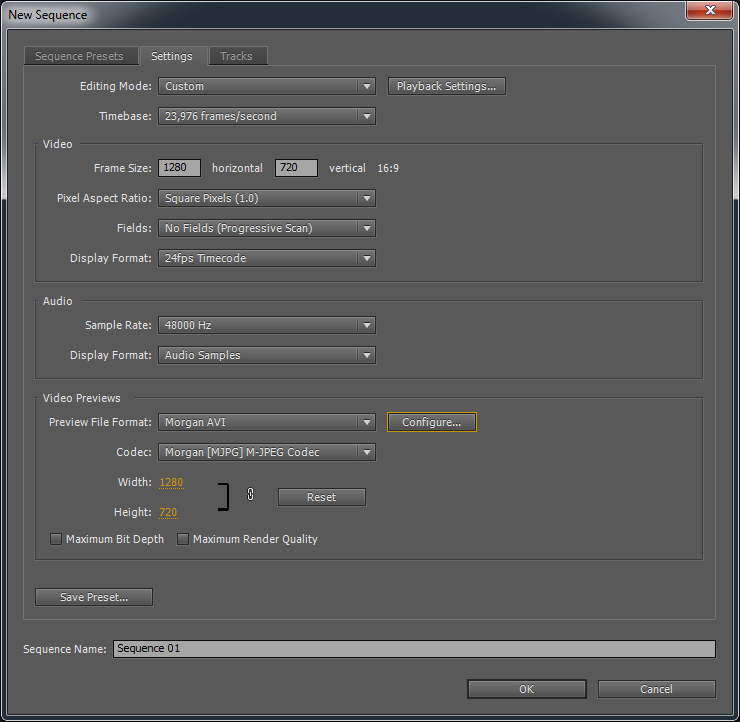 Morgan M-JPEG codec Configure
Because Premiere Pro doesn't set and get compression settings with buil-in AVI exporter, these compression settings can't be attached to a Sequence Preset. So be sure the codec is properly configured before editing or exporting a sequence in M-JPEG.
See below correct settings for Progressive Scan ("JPEG" selected).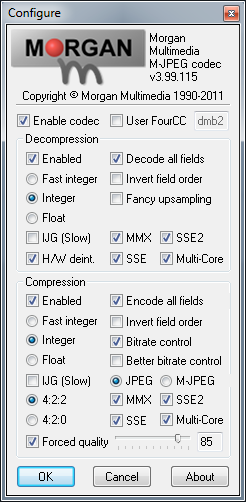 If you want to use Interlaced Scan (1080i Sequence Presets) select "M-JPEG".